Corporate Info
CORPORATE INFO
MESSAGE FROM SANSIRI
In 2016, several factors contributed to a recovery in the property market – a political stability, the stimulus package of reduced real estate transfer and mortgage registration fees and government's approval of large-scale infrastructure investments. However, the slow recovery of the economy and the high household debts have dampened demands and weakened the sector recovery.
Regarding the business venture with BTS Group, five more projects valued approximately 20,000 Million Baht were launched under the joint-venture structure this year. We have also strengthened our brand in the regional markets with international sales reaching 5,000 Million Baht or a 43 percent growth from that of 2015. With BTS, recent success in bidding for the pink and yellow lines, we are confident the relationship will undoubtedly yield more project launches in prime area along these two lines in the future.
It has been more than five years now that Sansiri has maintained our focus on CSR activities in three key areas of youth development: health, education and sports. This year, we expanded our efforts to enter into an agreement with our partner UNICEF, the Ministry of Health and the World Health Organisation (WHO) to promote vaccination to youths in our construction camps. We are determined to maintain sustained growth without neglecting our responsibility to the public, the environment and all stakeholders.
Finally, I would like to thank our shareholders, customers, financial institutions, the medias and all our business partners. Without whose support, Sansiri would not have been able to succeed.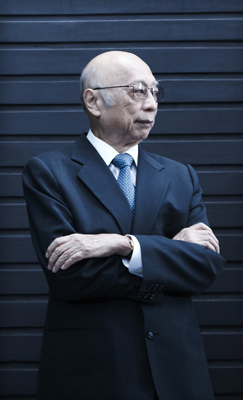 Kovit Poshyananda
Chairman
As the domestic economy modestly improved and the property market slowly recovered in 2016, Sansiri remained caution throughout the year. We had to adjust plans, move activities in line with market situation. Last year, we launched a total of 20 projects, worth 46,222 Million Baht, consisting of 7 single-detached house projects worth 12,933 Million Baht, 3 townhome projects worth 1,470 Million Baht, and 10 condominium projects worth 31,819 Million Baht. Presales rose slightly to 31,100 Million Baht, of which 5,418 Million Baht was contributed from foreign buyers. This is the highest international sales ever recorded which proves that we have had a very good success in the international market penetration. Late last year, we started delivering units of the first joint-venture project with BTS, The LINE Sukhumvit 71, another project with high foreign buyers content of 48 percent.
In 2016, Sansiri has reported the total revenue of 34,395 Million Baht, 11 percent decrease from the previous year and the net profit of 3,380 Million Baht, equivalent to 0.24 Baht per share. We were able to reach 30,099 Million Baht revenue from our main business of property for sales, which consists of 9,616 Million Baht from single-detached houses, 1,224 Million Baht from townhomes and 19,260 Million Baht from condominiums, a 32 percent, 4 percent and 64 percent of the total revenue from project sales respectively.
With the continual success in the international market penetration in 2016, Sansiri strives to expand its reach into new markets in 2017. I believe that every staff and management have worked extremely hard this year to reach our goals. On behalf of the Company, I would like to thank every member of the staff for their dedication and hope for their continued support in order to strengthen Sansiri as a leading Thai developer and to contribute to society that may lead to the country's sustainable development in the future.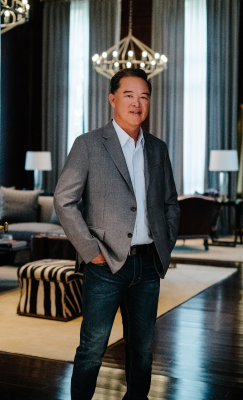 Apichart Chutrakul
Chief Executive Officer