Date: September 2023
Date: September 2023
Date: September 2023
Date: September 2023
Date: August 2023
Date: August 2023
Date: August 2023
Date: August 2023
Date: July 2023
Date: July 2023
Date: July 2023
Date: July 2023
Date: June 2023
Date: June 2023
Date: June 2023
Date: June 2023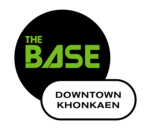 THE BASE Downtown Khonkaen
Expected completion Date : February 2024
The environmental impact assessment has been approved.
A construction permit has already been issued.
Structural Work

Structure work for Tower A is completed 100%.
For Tower B Zone 1 work is 35.23% on 3 nd floor, Zone 2-3 is completed untill to the rooftop.
Tower C Zone 1-2 is 100% completed untill to rooftop

Systems installation

Installation of in-wall conduits underway for Tower A - B.
Plumbling system installation for Tower A-B.

Architectural Work

Installation of Texca wall on Floor7 of Tower A work is 72.25%.
Tower B zone 3 tile work is 27.86%.
Ceilling work is 6.36% on Floor 3.
Installation of aluminium work is 85.36% on floor 3.