Corporate Info
CORPORATE INFO
VISION & MISSION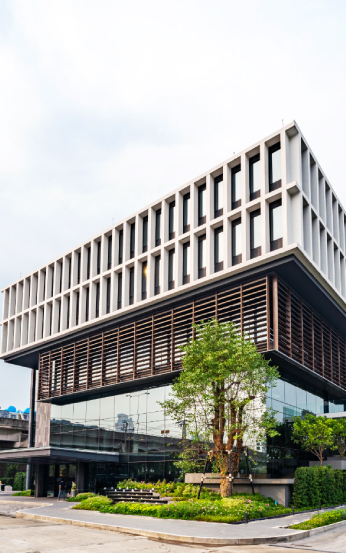 VISION
To be a leading Thai property developer, providing complete products and services reachable by everyone, with sustainable benefits to all the stakeholders.
MISSION
• Create quality residential products that cover every segment.
• Provide integrated living solution for our customers.
• Understand and balance the needs of all the stakeholders (4 pillars: customer, society, staff, and shareholder)
• Apply sustainability philosophy in our products, services, and work processes.
Corporate Strategy
Key success factors for Sansiri's business growth in 2021 are as follows;
1. Focus on developing products and services that provide integrated living solutions and cover every segment by expanding to more affordable price level to provide housing units that reachable by everyone.
2. Continuously focus on the low-rise market that still has real demand.
3. Emphasize on launching small projects that give flexibility and agility in managing inventory and liquidity.
4. Place importance on maintaining financial liquidity and debt level to strengthen the organization status under economic instability.
5. Promote the sustainability concept through 'Sansiri Green Mission' that has been integrated to product design, services, and work processes.
6. Communicate under theme 'The Year of Hope' and establish the position as an organization that gives hope to all stakeholders through products, services, management, and other CSR projects.