Condominium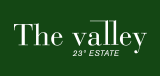 Degree…Happy Together As
One The Valley – A place where happiness
and serenity combine with nature. A condominium that provides every
degree of comfort and superior relaxation in the privacy of the greenest
surroundings and purest air.
factsheet
Location : Phaya Yen, Pak-Chong, Nakornratchasima
Land Area : Approximately 7 Rai
Project Type : Two 5-storey residential buildings
and one 7-storey residential building
Total Unit : 236 Units

enter full site
Project location
ค้นหาคอนโดมิเนียม เลือกชมคอนโดมิเนียมที่น่าสนใจ
For over 30 years, Sansiri has been dedicated to developing condominium projects.
We executed over 50 projects across a comprehensive range of price to cater convenience for individual differences in needs of quality living. Our development covers diverse zoning types of locations including commercial areas, namely Silom, Sathorn, Ploenchit, Ratchdamri and Sukhumvit; residential areas, namely Thonglor, Ekkamai, Taksin, Rajthevi, Bangkok Noi, Phaholyothin and Ram Kham Haeng; and inner suburbs which are accessible by electric trains, namely On-nut, Phra Kanong, Rama 9, Ram-indra and Rattanathibet.
load more
No matter how high it is ... the meaning of home never changes. From bedroom to living room, around the swimming pool and the gym, through the corridors or inside the lifts, Sansiri condominiums are designed to fulfil the vertical living experience. A place where people converge to share their stories. Sansiri home is where our daily journeys arrive. A place where LIFE COMES HOME.
The dwelling of the future. From the entrance of the clubhouse to the landscaping of the grounds, the exterior and interior elements of Sansiri houses are filled with unique features, each with a story to tell. We pay attention not only to the physical details but also how we create a place where LIFE COMES HOME.
enter site
COPYRIGHT © 2014 , SANSIRI PUBLIC CO.,LTD ALL RIGHTS RESERVED.