Date: January 2019
Date: January 2019
Date: January 2019
Date: January 2019
Date: December 2018
Date: December 2018
Date: December 2018
Date: December 2018
Date: November 2018
Date: November 2018
Date: November 2018
Date: November 2018
Date: October 2018
Date: October 2018
Date: October 2018
Date: October 2018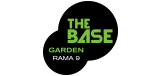 Expected completion Date : October 2018
The environmental impact assessment has been approved.
A construction permit has already been issued.
Structural Work

Structural flooring work underway on Floor 24

Systems installation

Internal conduit installation underway on Floor 19

Architectural Work

Bricklaying and plastering work underway on Floor 16
COPYRIGHT © 2014 , SANSIRI PUBLIC CO.,LTD ALL RIGHTS RESERVED.