Date: September 2018
Date: September 2018
Date: September 2018
Date: September 2018
Date: August 2018
Date: August 2018
Date: August 2018
Date: August 2018
Date: August 2018
Date: August 2018
Date: August 2018
Date: August 2018
Date: July 2018
Date: July 2018
Date: July 2018
Date: July 2018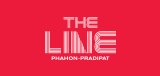 Expected completion Date : November 2019
The environmental impact assessment has been approved.
A construction permit has already been issued.
Structural Work

Concrete flooring work underway up to Floor 27

Systems installation

End products installation underway on Floor 6

Architectural Work

Installation of precast walls completed up to Floor 15
COPYRIGHT © 2014 , SANSIRI PUBLIC CO.,LTD ALL RIGHTS RESERVED.